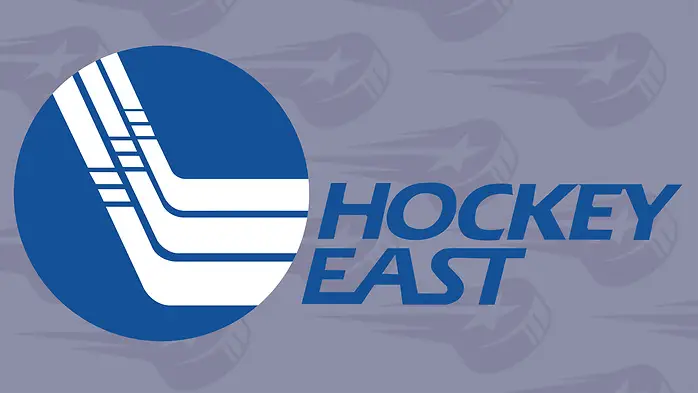 Magically, Jim picked up four games on Dave last week. But when you're down eight before Thanksgiving, that barely puts a dent in the overall deficit.
Jim last week: 14-3-2
Dave last week: 10-7-2
Jim to date: 61-36-16
Dave to date: 65-32-16
Friday and Saturday, Dec. 6-7
Maine at Massachusetts
The Black Bears came off a long trip at St. Lawrence last weekend with a win and a tie, a good sign for a team that has struggled at times on the road. UMass got a reverse home-and-home split with Quinnipiac, and wasn't able to score with as much ease as they are accustomed. Maine presents many of the same challenges as Quinnipiac.
Jim's pick: UMass 4, Maine 2; UMass 5, Maine 2
Dave's pick: UMass 5, Maine 3; UMass 4, Maine 2
New Hampshire vs. Merrimack (Fri. at UNH; Sat. at MC)
Merrimack got just its second win in the month of November in its final opportunity last Saturday. Both teams are coming off in-season tournament appearances where each finish third after being shutout in their respective semifinals. Both teams would tell you that they're looking to find a little more consistency the rest of the way.
Jim's pick: UNH 4, MC 1; UNH 3, MC 2
Dave's pick: UNH 5, MC 2; UNH 3 MC 2
Vermont at Connecticut
Suddenly Connecticut is playing its best hockey with a 3-1-2 mark in their last six. During that span, the Huskies have score 20 goals, including 10 last weekend against Miami. They've been an excellent team at home. Vermont has posted a couple of impressive ties of late against Boston University and Arizona State, but need to find a way to convert those to wins.
Jim's pick: UConn 3, UVM 2; UConn 2, UVM 1
Dave's pick: UConn 4, UVM 1; UConn 2, UVM 1 (OT)
Providence vs. UMass Lowell (Fri. at PC, Sat. at UML)
This becomes a battle for first place in Hockey East as Boston College won't play a league game this weekend. Both of these teams have been brilliant at times this season. Providence's offense is high-flying passed by the nation's top scorer, Jack Dugan, while Lowell's success has been based on solid defense and goaltending. Tyler Wall is a five-time Hockey East defensive player of the week, including the November defensive player of the month.
Jim's pick: UML 3, PC 2 (OT); UML 2, PC 1
Dave's pick: PC 3, UML 2, PC 3, UML 2 (OT)
Friday and Sunday, Dec. 6-8
Boston College vs. Notre Dame ((Fri. at BC, Sat. at ND)
This has to be one of the strangest home-and-home series, these two Catholic rivals will play Friday in Chestnut Hill, hope on a plane and then play Sunday in South Bend, Ind. These are two teams heading in opposite directions – ND coming off being swept by Bowling Green, while BC has won six straight.
Jim's pick: ND 4, BC 3; ND 4, BC 3
Dave's pick: BC 4, ND 2; NC 3, BC 2 (OT)
Saturday, December 7
Northeastern at Boston University
The Huskies return state-side after a tournament victory in Belfast, Northern Ireland. They have an extra day to kick away the jet lag as this game is played on Saturday. BU is coming off its best win of the year, a much-needed victory against Harvard. This crosstown rivalry rarely disappoints.
Jim's pick: NU 4, BU 2
Dave's pick: NU 3, BU 2
Tuesday, December 10
Massachusetts at Brown
This is the final of three games in five nights for each team. Brown's two non-conference games to date have been unsuccessful with losses to Bentley and Providence. UMass enters with a respectable 5-1 mark outside of Hockey East play and looks to continue that momentum.
Jim's pick: UMass 5, Brown 1
Dave's pick: UMass 5, Brown 2
Maine at Yale
The Black Bears complete their three-game road trip in New Haven, taking on the Bulldogs. Maine is 4-1-1 in non-league play including a 2-1-1 mark against ECAC teams. Yale has played just a single non-league game to date, a 6-2 loss at Boston College before Thanksgiving.
Jim's pick: Maine 3, Yale 1
Dave's pick: Maine 4, Yale 2