As Luke Strand and the Blugolds enter their second season together, it's apparent that they have nowhere to go but up. In what is certainly good news, the rebound may have already begun last season.
Word around the league is that although their play did not translate into wins down the stretch, they became a markedly better team as the season wore on. Though all they were able to muster in league action were ties with St. Norbert and Wis.-Stevens Point, it should be noted that seven of their league losses came by a combined total of ten goals. While winning games is all that matters in the end, the fact remains that they were a competitive team that doesn't have as big of a mountain to climb as many would assume.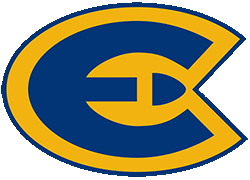 As the Blugolds look to continue down the path of improvement, they will have to fill the void left in net by the graduation of Braunlich. His 46 appearances over the past two seasons were second most in the league, which now leaves the Blugold net in experienced hands.
Sophomore Ryan Mensing (0-0-0, 9.09, .429), a Division I transfer from Western Michigan, may be the frontrunner for the job, but expect sophomore Mike Gatzke (0-1-0, 4.50, .875) and freshman Tyler Brigl to also make a push for playing time.
Goaltending isn't the only area in which the Blugolds will be inexperienced. Gone are twelve players from last season's roster, and in is a crop of twelve recruits that constitute Strand's first legitimate recruiting class.
Among the seven forwards in the class, two are Division III transfers. Junior Dan Krenn (1-1-2) comes to Eau Claire after two years at Norwich (ECACE) while Jesse Vesel (1-1-2) joins the Blugolds after a season with St. Thomas (MIAC). Brooks Lockwood is the leading returning scorer, and will be the face an offense with a vastly new look.
Defensively, the Blugolds have a bit more experiece to work with as Kyle Garner, Kevin Knapp (0-2-2) and Dan Lohr (1-1-2) all return for their senior campaigns. The experience should work to improve a defense that although ranked last in the NCHA last season, only allowed 3.89 goals per game.
Wis.-Eau Claire is an interesting story, though that story is still near the beginning. Strand has reshuffled the Blugold lineup signficantly enough so that a wait and see approach may be the best way to go. With some decent returning talent and a solid freshman class someone is going to step up for them, but at this time it's difficult to say who. While the Blugolds made strides last season and improvent understandably doesn't come overnight, this season will be a good indicator of how far they have come in only one season. For now pencil them in at the bottom of the league, but don't be shocked if they don't end up there.
Most intriguing storyline: St. Scholastica was able to turn things around in a hurry last season. Can Strand work the same magic for Eau Claire?