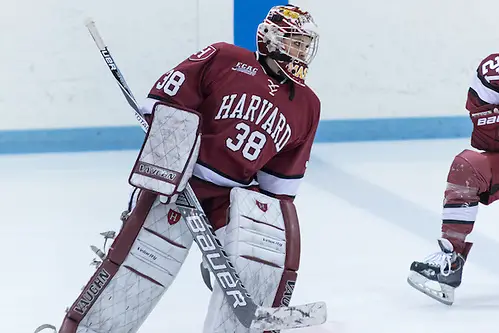 Last season, Quinnipiac became the eighth different program from ECAC Hockey to advance to an NCAA tournament, by far the most of any conference. Of the four teams still in search of its first national tourney, only Yale reached the league's postseason, so the odds don't favor a ninth team joining the list come March.
If the Bobcats are to make it two straight trips to the dance, they'll do so under a different boss. Rick Seeley resigned in April after seven seasons as coach amid allegations of verbally and physically abusive behavior toward players. After serving on the staff throughout Seeley's tenure, Cassandra Turner takes over as interim head coach.
After a couple of seasons without any new head coaches, the league has two this year. Bob Kenneally succeeds Amy Bourbeau at Brown.
If we were to poll the coaches as to which league is the toughest, I'm confident ECAC Hockey would emerge on top. All coaches are quick to volunteer the opinion that they play in the toughest league, and the ECAC has the most votes.
As for whether it truly is, I think one can define "toughest" in a number of ways. The ECAC has definitely improved competitively in recent years, and because its regular season eliminates a third of the teams from even reaching the postseason, it has the most pressure riding on the season, and it also has the most competitive quarterfinal round.
Last season, Clarkson and Harvard shared the season title. It looks likely to go to one of those two again this time. I shortchanged the Golden Knights a year ago, picking them fourth. Although I think the Crimson will be very, very good, in an attempt to make amends to the folks in Potsdam, I'll go with Clarkson to make it three straight league crowns.
Click on the team name for the individual previews.
1) Clarkson
2) Harvard
3) Quinnipiac
4) Cornell
5) Princeton
6) St. Lawrence
7) Dartmouth
8) Yale
9) Colgate
10) Brown
11) Rensselaer
12) Union